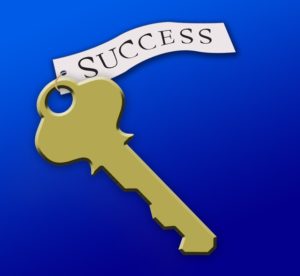 For those of us in the meeting and event planning industry, achieving success each year is a huge challenge. In order to maintain success, it is necessary to constantly seek out new ways to grow and improve. I would like to share some habits that we have discovered and implemented through our research and working with professional coaches. These have worked for the members of our team.
These '6 Habits' may help you as you work your way through the daily challenges of your annual journey:
Clarity

–

It is important to know your strengths, skills, experience, and knowledge and how they can help you make the most of your current opportunity. You need to have a good sense of who you are and what you are trying to accomplish.
Competence-

You need to be very good

at what you do. It is important to align with an organization that engages you, challenges you and leverages your strengths. The better you are at what you do, the more value you can add to your organization, partners, vendors, customers, and the more success you will achieve.
Establish Clear Goals

– It is important to set clear and specific goals that are prioritized. I still subscribe to the methodology we all learned- SMART Goals.

Specific, Measurable, Achievable, Realistic, and Time-based / Trackable.
Do One Thing at a Time

–

"To do two things at once is to do neither."

Publilus Syrus    

To achieve extraordinary results you must choose the tasks that matters most and give it all the focus and time it demands.
Connections –

It is important to put a high

value on the connections and relationships in your life. In addition to the professional advantages of a strong network, these connections also provide you with higher levels of meaning, a greater feeling of belonging, and often a far greater sense of purpose in your life.
Commitment 

– Be

persistent and never give up. You may get discouraged, but you need to have a determination to follow through and put in the effort required to overcome the obstacle and achieve success. 
The future is bright for all of us in the meeting and event planning industry. I hope these habits will help you get off and running on your journey to achieving success this year, every year…and ultimately achieving your dream.
If you enjoyed this article, you might also like "6 Tips for Better Networking for Meeting and Event Planners."