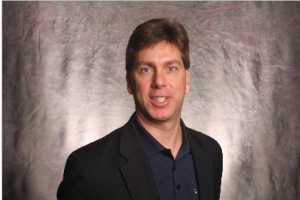 Doug Baarman receives award for top performance and leadership for fourth consecutive year
Doug Baarman, Senior Vice President of Sales was recognized for the fourth year in a row as ConferenceDirect's Team Director of Year. He was honored at the ConferenceDirect Awards Dinner during its Annual Partner Meeting in Anaheim, California on Sunday, March 23, 2014.
Doug joined ConferenceDirect in July of 2007 with over 25 years of sales, marketing and event management experience within the hospitality industry. Prior to joining ConferenceDirect, Doug gained an insider's perspective from working on both sides of the industry with experience from some of the largest hotel companies – Marriott International and Gaylord Hotels and from the buyer's side – Liberty Mutual and National Trade Productions. During his career with Marriott International, he broke new ground as the leader of a Field Sales team focused on new business development, with an independent structure and an alternative compensation model. This was an industry first within a chain's national sales system. Doug was also Vice President of Sales and Marketing for Marriott ExecuStay which was an acquisition that needed to be integrated with their other brands. At Gaylord Hotels, he helped establish the pre-opening team for the largest hotel ever built in the Washington, DC area. At National Trade Productions, Doug was responsible for exhibit sales for shows targeting the government and government contractor markets.
Doug is an active member of MPI and on the Customer Advisory Board for the Austin Convention and Visitors Bureau. He is a graduate of Ferris State University where he received a Bachelor of Science in Hospitality Management.
"Doug has owned this recognition for the past four years due to his determination, drive and focus on his team," said Brian Stevens, President and Chief Executive Officer of ConferenceDirect.
Doug can be reached at (301) 605-7011 or via email at doug.baarman@conferencedirect.com.
Based in Los Angeles, California – ConferenceDirect is a full-service global meetings solution company whose portfolio of services includes: Site Selection & Contract Negotiation, Conference Management, Housing & Registration Services, Mobile App Technology and Strategic Meetings Management Programs. Our 325+ Associates manage over 8,700 meetings, conferences and events annually for more than 2,500 customers.