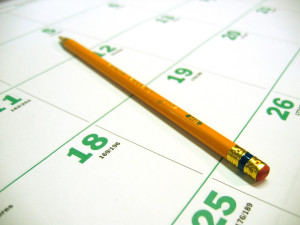 If you are a corporate meeting planner or a meeting management company that works with corporate customers, you know that outside influences can impact your calendar of events.
A few of my corporate customers have been going through mergers and acquisitions. With these reorganizations, comes the need to change the dates of some events, combine meetings or in the worst case scenario cancel a program completely. These adjustments do cause extra work and additional stress on the meeting planning department.
The keys to handling the changes to the meetings and events calendar are:
Communicate quickly and clearly with all parties involved
Present all of the facts in a concise manner
Offer solutions with the goal of reaching an outcome that works for all parties involved
Be Transparent – honest and ethical negotiations are the best way to meet all parties needs
Change is a constant! We need to be ready to do our part to support our organizations and customers when there is a change to their meetings and events schedule to match the overall goal of the organization. It will not be easy, and it certainly will make our jobs interesting. Do you have any additional thoughts to share with your fellow planners regarding mergers, acquisitions and meeting planning?