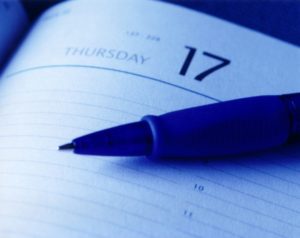 As meeting planning professionals, we need to have a good return on our investment (ROI) when we attend a hospitality industry trade show. Our objectives are simple.
Meet with the suppliers of currently sourced programs

Meet new destinations/venues for future events

Network to grow contact base

Attend educational sessions that will enable us to grow as professionals (a solid education format attracts the best attendance)
Choices of Current Tradeshow Formats:
Traditional – a supplier sets up a booth and works to attract customers to visit them.

Appointments (within the traditional tradeshow) – a supplier sets up a booth and works to attract customers to visit them. They add a new twist, by making appointments with key customers (asking them to stop by at a specific time).

Reverse tradeshow – with this vehicle, it is the reverse of the traditional show. The customer sets up the booth and the supplier visits the customers they are interested in doing business with. .

Hosted Buyer –

a vehicle that brings qualified meeting buyers and sellers together with a high likelihood to book real business with each other through pre-arranged face-to-face meetings at the show. The meeting planners are sponsored which enables more qualified planners to attend.

Combination of a few of the above
For me, the best ROI has been the trade shows with set appointments whether attending on my own or as a hosted buyer. To ensure the best ROI, I prefer trade shows that enable the following:
Appointments
Open time to explore
Networking
Education / Training
What do you prefer?