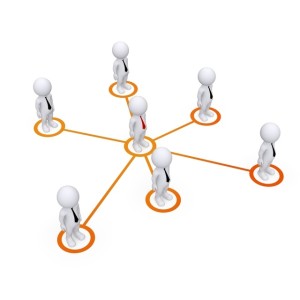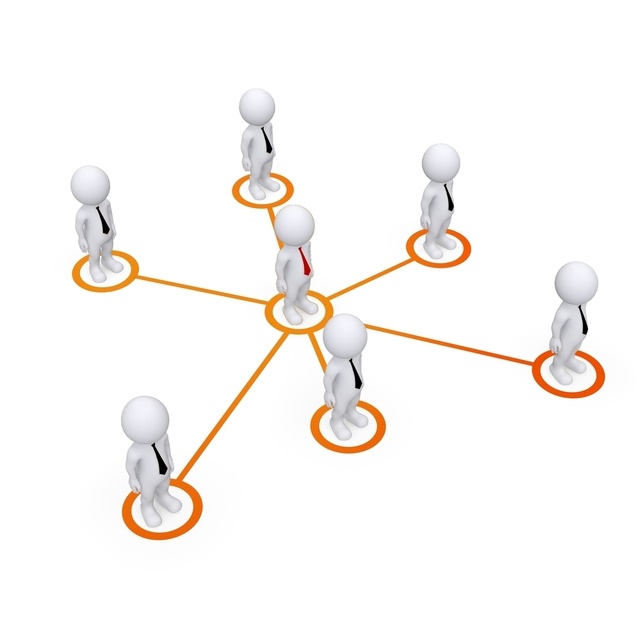 Even as our economy and the hospitality industry enjoys a period of strength and growth, professional meeting and event planners have less time, less budget and less room for error when planning and executing events. Outsourcing various components of a function can allow the organization's meetings department to focus on the most important aspects of the event. It also allows organizations the opportunity to place the best people in critical strategic positions while conserving valuable management time in the office.
Included below is a portion of an article written by Jim Vandevender, Chief Development Officer, The Knowland Group. He shares some excellent information on why some organizations consider engaging with assistance outside of their organization.
Why Do Meeting Planners Use Third Parties?
It's not always obvious why meeting planners use third parties. In order to understand, let's put ourselves in their shoes. Meeting planners are tasked with dozens of duties including (but not limited to!) coordinating the budget, marketing and organizing registration of the event, making travel arrangements, managing all logistical details, determining object ives and requirements of the event, and more. Selecting the hotel to host the meeting or event is just one small part of what can be end up being a big task!
To Save Time
Planners often feel that RFP Creation and the sourcing of hotels or venues are important, but can be too time consuming. They therefore turn to third parties to try and remove some of that work from their plate so they have more time to focus on their many other tasks. Many planners feel that when they send the RFP out themselves they must then have multiple conversations with the properties being considered, often having to repeat themselves over and over, which can be inefficient and an ill-use of their limited time.
Bobby Hobes from SRA lnternational's Division of Global Migration and Quarantine supports this and says "I believe outsourcing is cost effective and allows our internal staff to concentrate on areas that need more attention. The third-party planners afford myself and other planners the luxury of putting energies into other areas i.e. budget oversight, program content and logistic changes, to name a few.
Moreover, Maurits Coppenrath of Porsche North America uses a third party planner and said "every company has its own legalese and she (Deborah Rich of HelmsBriscoe) took the time to learn and understand our particular style of contracting, like what we will and won't pay for. There is no back and forth. It's a model that is clean, efficient and to the point.
To Save Money
Most planners don't come from a hotel background, yet they as planners are forced to negotiate hotel contracts with hotel sales managers. Many feel that someone who was once part of the hotel sales side has a much better understanding and insight into what a hotel will and can negotiate on….in other words, they speak the same language. Planners like the idea of using this to their benefit when it comes to contract negotiation. In addition, many planners believe that because a third party may book more business (meetings and groups overall) than their one organization does, this is beneficial to them from a volume and leveraging point of view. For example, ConferenceDirect and Experient have pre-negotiated group contracts with many major hotel brands that they in turn offer their clients. They offer automatic 20% attrition, group rates 3 days pre­ and post-event, favorable cancellation terms, etc. Many planners feel that although they too may be able to negotiate similar terms themselves, they would have to do so each and every time . By using ConferenceDirect or Experient, it's automatic!
Bron Prokuski, Vice President of Business Operations for the National Defense Industrial Association, uses HelmsBriscoe for help with his annual meeting and workshop events. According to Prokuski, "it makes no sense to try and run a three-day event for 20,000 people with two or three staff people. Associations are about building the member experience and value, so we need to concentrate on that. The fact that third parties can often pull the association out of a problematic situation is a huge advantage.
Prokuski says he turned to HelmsBriscoe for help because his meetings can best be handled by an outside source that has the core competencies he needs.
Leigh Wintz, former Executive Director for Soroptimist International of the Americas said: "Associations have less bargaining power with hotels and other suppliers than they used to. Because attendance is down, all those contracts we negotiated two to three years ago need new negotiating, and a third party is in a much better bargaining position than I am. Our staff is overworked and when we outsource, we free up time for our meeting planners to do strategic marketing activities that need to be done in-house. Some association planners may still have the attitude that third parties can't get a better deal than they can, that bargaining is part of their job ….but using third parties costs nothing and they provide a helpful service. So why wouldn't you?"
To Make Money
Yes, some organizations actually make money by using a third party through a Revenue Share Agreement. This is when an organization brings in a third party who then sources the RFPs and charges a ten percent commission, which is collected from the hotel and shared with the organization they are booking the meeting for. This is not uncommon and some organizations have found it a way to create revenue streams with the meetings they book. In many cases, this shared commission helps offset the costs of the meetings themselves. In some cases, it's a 50/50 split and in a few instances the entire amount is turned back over to the organization in its entirety and the third party is compensated by being paid a flat fee for their services.
SMMP I Procurement
Meeting planners are sometimes required by their procurement division to work with certain third parties as part of their Strategic Meeting Management Program (SMMP).
Why Does This Matter To You?
It is important to understand what the actual relationship is between a third party and their client, meaning you should make a point to find out if the relationship:
Is a Formal Written Agreement?
Is a "Test Meeting" to see if the third party can show value?
Is a long term, deeply established relationship?
Is an exclusive relationship in which the organization uses only that third party?
Works with one division of the organization or all the offices/chapters?
Is part of an implant structure such as a Strategic Meetings Management Program?
All of these can factor into how you go about building a relationship with that third party.
If you want to read the entire article, go to: https://www.knowland.com/white-papers
As you evaluate your organization and explore all of your options to ensure successful meetings and events, I hope you will find this information useful.