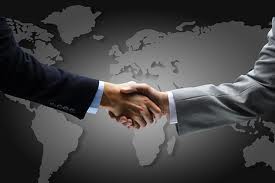 After nearly 20 years working for brand name organizations, I realized that people interacted with me professionally because of these brand affiliations. As I have moved to the meeting planning side of the hospitality industry as an independent planner, I was challenged to refine my networking skills. Excellent advice…but how do I become good at networking?
Your take away from this post will be 7 quick tips given to me by mentors and from (sometimes painful) trial and error that has helped me improve my networking skills:
1. Get out of your office- sitting at your desk will not help improve your networking skills or enable you to grow professionally. We are an industry that thrives on face-to-face connections and we need to start by interacting with each other. When attending events:
Overcome your fear by setting a specific goal for meeting people at the event (i.e. 3 new people).
Make a good first impression – relax and remember that everyone is there for the same reason; to meet other professionals and expand their network.
Spend more time listening than talking – asking interesting questions is the best way to create constructive two way conversation.
Extend yourself – walking up to a complete stranger can be uncomfortable. Try and step out of your comfort zone. Everyone at the event is there to connect.
Bring your business cards and any other materials you might need – be prepared.
Follow-up with everyone that you meet – reaching out one time after meeting is not enough. It generally takes 7-8 touches before someone decides that they are ready to engage you. Touch base with them regularly. Continue to give information of value and interest to them.
2. Get Involved –
Join organizations within your industry and become an active member of the organization. Serve on a committee or volunteer for a leadership role.
Get involved in organizations or causes you have a passion for and enjoy.
Find organizations to participate in that will partner you with people that have 'like interests'.
3. Be of service to others- understand their needs and offer referrals…unsolicited! Passing on an opportunity to someone else is a great way to cement a relationship.
4. Ask and you shall receive- ask others what vendors they have worked with or their favorite destination. If you are searching for business opportunities yourself, ask for referrals- do they know anyone that could benefit from your product or service? Sometimes these things just don't occur to people unless you ask.
5. Understand and become active in Social Networking – Sign in daily, check messages, and reply. Be active and put quality messages and replies on the networks. Your goal is to keep your name out there and noticed which will keep you on the radar of all your contacts and maybe some new ones.
LinkedIn – Join groups within your industry and your interests and make sure to participate in the group discussions
Facebook – differentiate if using for personal or professional.
Twitter – choose contacts with the rule quality over quantity. Add contacts that will benefit you. Never just add people so you can have a lot of contacts.
Blogging – write good headlines, offer a clear takeaway and talk to your commenter's.
6. Be Creative- You will be more memorable if you are creative in your follow-up and make a lasting impression. Some ideas are to send a handwritten note, an article of interest a book with a personalized message.
7. Be Yourself- People do business with people that they know, like and trust. You should be genuine and be engaged when meeting people at events.
Networking has helped me both improve my business and grow professionally. It was scary at first not being affiliated with a well-known brand name. Now, I am pleased that people know me for who I am, what I have accomplished and what I can do for them in the future.
It's time to get out and network. I hope these 'quick tips' help you achieve a successful 2013 and beyond!
"I like to define networking as cultivating mutually beneficial, give-and-take, win-win relationships… The end result may be to develop a large and diverse group of people who will gladly and continually refer a lot of business to us, while we do the same for them."
Bob Burg- Speaker/Author