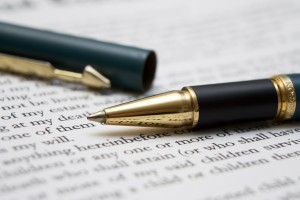 For nearly 20 years of my hospitality career, I was on the hotel side of the industry. During several of these years I facilitated a contract negotiation class, training the entire sales force of a major hotel chain. A large portion of my career as a supplier, I had the role of 'final contract approver' for individual hotels and entire brands. In addition, I have a passion for learning and am constantly researching all that is happening in our industry and embracing every opportunity to learn from my peers. Based on all of these experiences, I have a few 'secrets' to share from my time on the supplier side (please keep them to yourself…I do not want the word to get out).
First, let's talk about what you need to know about your meeting to make it more desirable and help during the negotiation process:
Understand your guest room to meeting space ratio.
Provide your history of guest room pick-up (3 years is best). This information will be your basis to help you negotiate the best possible sleeping room rate, potential meeting room charges, food & beverage minimums and concessions.
Do you have flexibility?

Time of Year
Arrival and Departure Pattern

Share your history of total revenue spend

Your total sleeping rooms, F&B and other expenditures for this event, both in the hotel and for the destination
Total for your organization on an annual basis
Total for the brand or destination being considered
There are many points within a contract that are negotiable. The more you understand how a hotel makes its profit and how your program meets these needs – the better you will be able to negotiate. The following are 7 simple tips that I would like to share – based on my experience:
Do not be afraid to ask – I often hear, "I did not know we could negotiate that".       Tip # 1; Ask.
Be sure to involve your CVB. They may have information that will help show your value to the individual hotel or destination. In addition, they may offer incentives that will benefit you in the areas you are trying to negotiate.
Ask that any penalties paid and/or additional revenue generated be credited toward any attrition owed:

Penalties paid for no-shows or early departures
Pre and post spending on sleeping rooms and food & beverage
Total spend in hotel (restaurants, spa)

If you do a pre-planning trip- negotiate into the contract exactly what you will need for this trip. Once the contract is signed, do not assume the hotel will host a pre-planning trip.
Ask that your cancellation fee (or portion of) be applied to a future meeting if booked within a specific period of time at their hotel…or even better, within their brand.
Insert a clause that addresses the resell of unused sleeping rooms. The clause must spell out that the hotel will attempt to resell the unused sleeping rooms and will give you credit for the sleeping rooms that are resold.
If you know that you will be using this hotel, brand or destination for another meeting, negotiate extra concessions or incentives for booking multiple meetings.
These are just some points to consider. We hope to highlight more tips regarding food & beverage minimums, audio visual, addressing internet and other internal fees, etc. in future articles. I hope this information and these 'quick tips' help you in your next contract negotiation. Remember…keep this between us!